As an abstract artist and Reiki Master, my passion is to create from nothing. No preconceived ideas, references or plan of composition — I let myself be guided by the energy within.
I create imagery that is scenic, calming, atmospheric and ethereal, taking the viewer into the painting to experience something transcendent and mystical.
Clouds, nebulae, water, mysterious landscapes and the exalting glow of light are common themes in my works.  
My goal is to capture the imagination of the viewer and provide a moment of serenity — to pause, reflect, re-balance and energise.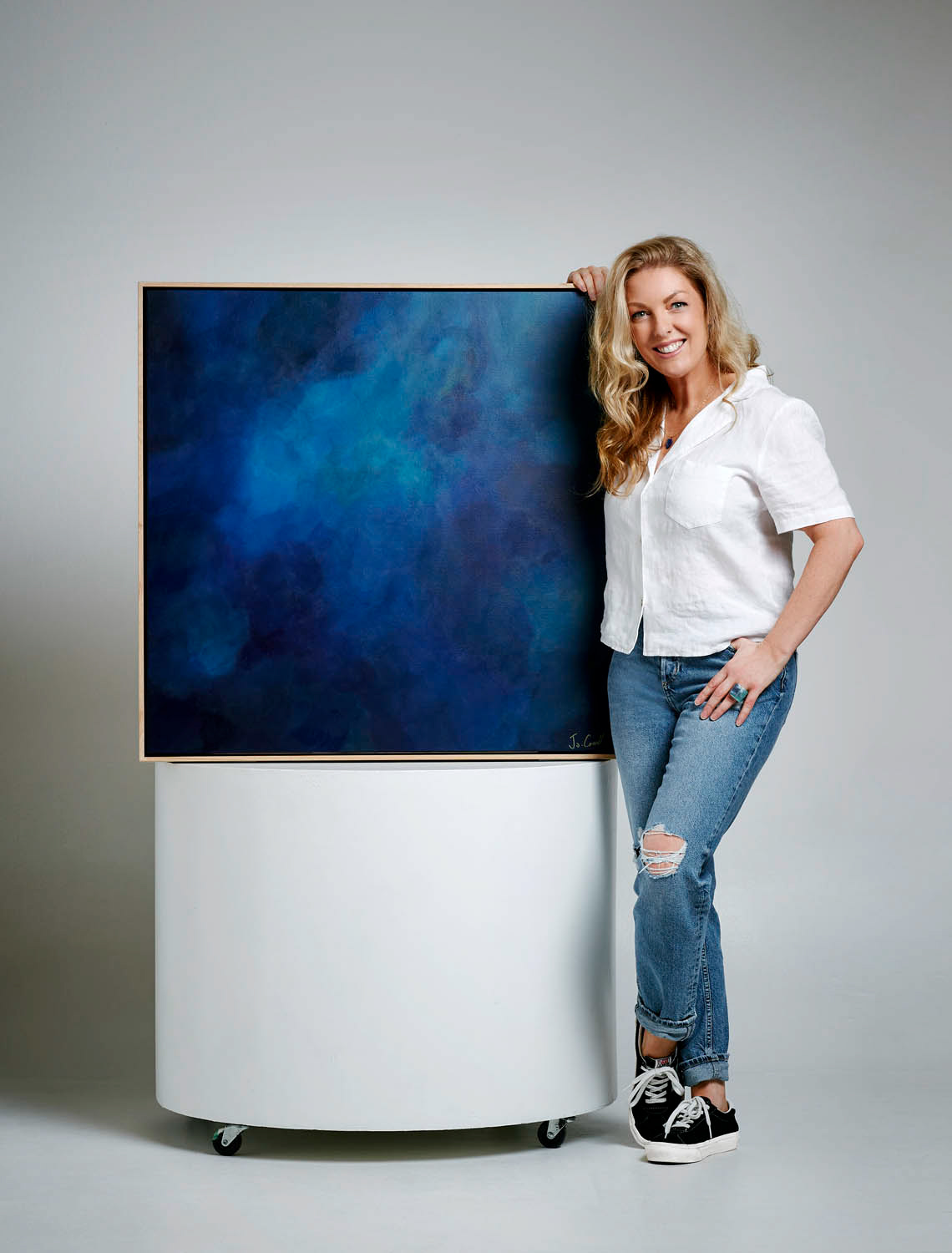 A rotating collection of my work can be viewed and purchased at the following galleries and retailers:
Jan 2021           MAVA group show "At Sea" - Southern Buoy Studios
Jul-Dec 2020    Montsalvat - The Long Gallery, 7 Hillcrest Ave, Eltham
Nov 2020           Manyung Gallery - Mornington
Sept 2019           Whitehorse Art Show
Aug 2019           Bayside Art Show | Hart Art Show | Mount View Art Show
July 2019            Camberwell Art Show
June 2019           RipperArts Show
Apr 2019            The Old Auction House 'Celebrations' group exhibition & Canterbury Art Show
Mar 2019            International Women's Day group show at Guggenart Gallery
Nov 2018            Whitehorse Art Show
July 2018            Vernissage Art Gallery & Camberwell Art Show
May 2018            Riveresque Gallery, 142 Yarra St, Warrandyte
Jan 2018              Sorrento Art Show
Nov 2017            Whitehorse Art Show
Oct 2017             Somers Art Show
Jul 2017              Camberwell Art Show
Mar 2017            Knox Art Show | Art In Tune, Brighton | Moonee Valley Art Show
Oct 2016            Albert Park Art Show
GET INVITED TO UPCOMING SHOWS
If you'd like to be one of the first to see my new work, then please leave your details below. I'll keep you up to date with new collections as well as upcoming exhibitions and VIP gallery events.
Your message has been sent. Thank you.